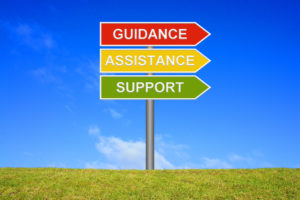 If you wish to list your business in our website, please fill up the Directory Form below.  We will list it in the Directory Listing upon our review (For SAC Clinical Members and above only). Kindly email admin@sacsingapore.org upon submission.
Disclaimer
Please note that this is a directory listing of counsellors and/or psychotherapists who advertise their services. This listing is for public information only. Singapore Association for Counselling (SAC) is not in any way liable and/or responsible for the services rendered by these counsellors and/or psychotherapists.
Sex & Sexuality
Address:
865 Mountbatten Road
#06-01 Katong Shopping Centre
Singapore 437844
ACRA No: 201937418R
Business Description:
1) Counselling:
 Pre-Schoolers
 Children, Youth and Families
 Young Adults and Individuals
 Couple and Marital
2) Clinical Supervision
 Individual Supervision for (Practitioners & Interns)
 Group Supervision (Practitioners & Interns)
 Professional Development (Practitioners & Interns)
3) Training:
 SAC Accredited Basic Micro-Skills Practice (Practitioners & Interns)
 Advance Micro-skills (Practitioners & Interns)
 Case Conceptualisation (KAD Model developed by ATC)
 Workshops (Parents / Teachers / Corporates)
4) Consultancy:
 Local and international schools (Supervision & Counselling)
 Corporates Employers Assistant Programme (EAP's)
 Community (Supervision & Counselling)
Area of Specialisation:
 Family and Couple/Marital Therapy
 Sand Tray, Symbol work & Play therapy (pre-schoolers/children/youths & adults)
 Family work for children, youths' individuals, and families
 Mental Health (Depression / Anxiety / Stress disorders)
Address:
79 Anson Road, #21-01 Singapore 079906.
Business Description:
Joyce and her team of counsellors have been in practice since 2006 with 12 years of experience as a psychotherapist and trainer. She has a Master's Degree in Counselling and is a Registered Counsellor and Clinical Supervisor with the SAC. She is also the author of " Don't Call Us Crazy, Demystifying Mental Disorders with real life accounts." This book can be found in NLB. Her team has worked with the following groups to effect positive change in their lives.
SAF Counselling Center, Ex-offenders(short term incarceration), parents of residents in Girl's/ Boy's Home, PMETs in various corporate settings as Staff Counsellor, Families dealing with gambling addiction, Expats coping with adjustment issues. Students and various stakeholders in schools as varied as Northlight School and Hwa Chong Institution to undergrad and postgrad students in NTU.
Address:
Novena Specialist Centre, 8 Sinaran Drive, #04-07, Singapore 307470
Business Description:
Sheryl Bathman is a professional counselor and psychotherapist, who has worked with the local, expatriate, and corporate communities in Singapore for nearly 20 years. She has expertise working with individuals and couples from a wide range of cultures. Sheryl aims to empower her clients by increasing insight and awareness and to equip them with the tools they need to meet life's challenges. Sheryl is Australian and received her master's degree in Counseling in 2003. In 2010, she pioneered the teaching in Singapore of the renowned, evidence-based Mindfulness-Based Stress Reduction (MBSR) program. Sheryl is recognized as a qualified teacher of: MBSR by The Center for Mindfulness, University of Massachusetts Medical School and the Mindful Self-Compassion (MSC) program by UCSD.