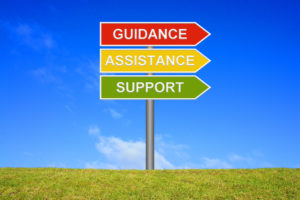 If you wish to list your business in our website, please fill up the Directory Form below.  We will list it in the Directory Listing upon our review (For SAC Members Only). Kindly email admin@sacsingapore.org upon submission.
Disclaimer
Please note that this is a directory listing of counsellors and/or psychotherapists who advertise their services. This listing is for public information only. Singapore Association for Counselling (SAC) is not in any way liable and/or responsible for the services rendered by these counsellors and/or psychotherapists.
Others
Business Description:
I am Grace, a Psychotherapist with more than 20 years of experience in the field of counselling and social work. It is my passion to empower lives and help my clients develop resilience - through the practice of counselling, strengths coaching as well as clinical supervision for counsellors and social workers. Counsellingwithgrace.sg seeks to offer you a professional and safe space to work towards your emotional, relational and vocational wellness. Visit my website to find out more about me and the services provided.
Address:
Work & Health Psychologists (WHP), 39B Jalan Pemimpin, #08-00, Singapore 577184
Business Description:
Services provided:
1. Therapeutic Counselling
2. Psychological Education and Training
3. Employee Assistance Program for Companies
4. Clinical Supervision