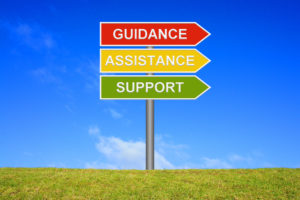 If you wish to list your business in our website, please fill up the Directory Form below.  We will list it in the Directory Listing upon our review (For SAC Members Only). Kindly email admin@sacsingapore.org upon submission.
Disclaimer
Please note that this is a directory listing of counsellors and/or psychotherapists who advertise their services. This listing is for public information only. Singapore Association for Counselling (SAC) is not in any way liable and/or responsible for the services rendered by these counsellors and/or psychotherapists.
Complex Trauma
Business Description:
Acorntherapy is a boutique psychotherapy service focused on quality delivery of evidence-based and effective psychological therapy for individuals and couples.
Yi Shing, our Founder, has extensive experience working with people distressed by challenges in life, at work and at home. At the IMH (Institute of Mental Health), Yi Shing worked with adult patients, as well as parents of distressed adolescents in its Child Guidance Clinic.
For individual clients, Yi Shing uses trauma-focused modalities such as EMDR (Eye Movement Desensitization and Reprocessing) to help clients overcome challenges in life, career, and mental health conditions.
Yi Shing is a lifelong learner on a constant quest for treatment that is more efficacious, safe, and produces sustained healing for clients.
Yi Shing believes the more safely and efficiently we are able to treat mental health complaints, the better we are at alleviating misery of the sufferers and their families, and at reducing the period of affliction. That will in turn contribute to greater mental wellbeing and resilience of the community.
Yi Shing also works with couples in relationship and marriage therapy using Gottman Method Couples Therapy, to guide couples to repair their relationship, navigate conflicts, and to re-bond.
Our major therapeutic approaches include EMDR, DBT [Dialectical Behavioral Therapy], Gottman Method Couples Therapy.
Please visit our website to read more about us and our services: https://acorntherapy.sg
Address:
10 ANSON ROAD, INERNATIONAL PLAZA, SINGAPORE 079903
Business Description:
Navroop Sood is a leading trauma therapist, specializing in healing post-traumatic stress, constant and continuing trauma. She is the founder and CEO of Heal with Nav. Heal with Nav provides trauma therapy and trainings. Her qualifications range from Attachment focused- EMDR, Brainspotting, TRE and Somatic experiencing. She uses a heart-centered, compassionate, calming and healing approach to transform pain into a rejuvenated purpose and a zest for life. A passionate mental health advocate, Navroop is on a mission to increase awareness about trauma and the need for trauma-informed care. Ms. Sood has helped and trained hundreds of people for improving their cognitive, emotional and behavioral outcomes with her unique integrative technique of talk therapy and somatic work.
Address:
10 Jalan Besar
#12-09 Sim Lim Tower
Singapore 208787
Business Description:
Mental Health Clinic for Trauma, Anxiety, Addictions, PTSD, Grief and Loss, Depression and Relationship Issue.
Also providing Clinical Supervision and Group Therapy
Area of Specialisation: Trauma, Anxiety and Addictions