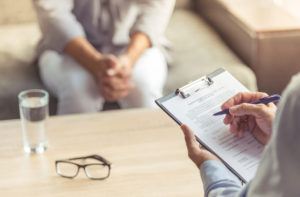 To become a Registered Counsellor (RC), only Clinical Member can submit application via online portal:-
A one-time admin fee of $50 is applicable for the application of Clinical Membership (Registered Counsellor).

Upload PDF copies of your

counselling log sheet

(600 face-to-face counselling hours)

Hours must be clocked in one (1) block period within seven (7) years from the date of completion of an SAC recognised programme. We prefer the hours clocked within the most recent 36 months at the point of application
Hours must be broken down into individual sessions in chronological order according to day, month, year
Log sheets must be individually endorsed by your Head of Agency on each page.
Please ensure that your name and total number of hours is clearly printed at the bottom of each page.

Upload PDF copies of your

clinical supervision log sheet

(60 hours of Clinical Supervision)

Supervision log sheets must be individually endorsed by a SAC Registered Counsellor or SAC Registered Clinical Supervisor (preferred) on each page.
If you have multiple supervisors, please note that no combination of supervisors into the same log sheets are allowed. Supervision Log Sheets must be signed individually by each supervisor on each page i.e. supervisors are not allowed to sign off on behalf of other supervisors.
For supervision hours clocked with a non-SAC Registered Counsellor (RC) / Registered Clinical Supervisor (RCS), please submit a copy of the CV together with the log sheets and online application form for evaluation. We regret that we are unable to pre-approve CVs of external supervisors via email prior to receiving the membership application and supporting documents.
Please note that w.e.f 1 January 2015, the ratio for Group Clinical Supervision versus Individual Clinical Supervision is 70:30, i.e. equivalent to a maximum of 42 hours of Group Supervision and a minimum of 18 hours of Individual Supervision.
Video counselling hours can be recognised as part of the 600 hours submitted for the purpose of RC application, provided the hours are clocked on/before 31 Dec 2023.
Text, phone and email counselling hours cannot and will not be accepted.

Upload official PDF copies of your academic transcripts and certificate/testamur from universities

Current letter of employment on an official company letterhead

Have a valid Professional Indemnity Insurance ("PI") cover from your company or insured under SAC's AIG Group Insurer (New Requirement w.e.f. March 2015 – Please see Article 5.5 of the SAC Constitution).  You can also apply for exemption.
Additional documents to upload for a non-SAC Recognised Programme:
SAC Counselling Log sheet documenting 100 hrs face-to-face and 10 hrs of Clinical Supervision (hours to be broken down into individual sessions) achieved in the midst of programme; and
Detailed description of programme, including but not restricted to module descriptions, duration per modules, etc. available on official website or entry documents.
*2-YEARLY RENEWAL OF REGISTERED COUNSELLOR STATUS
According to Article 5.3 of the SAC Constitution, for each two-year period registered as a SAC Registered Counsellor, the registrant shall renew by fulfilling the following requirements via online:-
Complete fifty (50) hours of Continuing Professional Education

For each course/workshop/seminar, please upload a certificate OR letter of attendance (on official letterhead) in PDF format

Complete four hundred (400) hours of face-to-face counselling (please ensure that your log sheets are properly kept and made available upon request for audit purposes).

Have a valid Professional Indemnity (PI) Insurance