Recruiting of Counsellor by Institute of Mental Health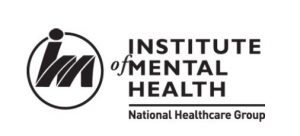 Background
As a premier healthcare provider, the Institute of Mental Health is Singapore's only tertiary psychiatric hospital that offers multi-faceted psychiatric treatment services. Our dedicated team of clinicians, allied health professionals, nurses and support staff work together in a unique and caring environment to ensure the mental well-being of the people of Singapore.
As part of our move to transform the mental healthcare system in Singapore, we seek passionate and innovative people to provide quality care and contribute to our evolving community-based network of support services. IMH is committed to help you achieve your potential in your career – join us now to be part of the team that will shape mental health for the nation!
We require Counsellors to perform the following responsibilities:
Senior / Counsellor
Responsibilities
As a Senior / Counsellor in the National Addictions Management Service, you will review all clinical, medical, psychosocial and other relevant data in your assessment of clients. You will be required to formulate a provisional diagnosis, and enlist your patient's cooperation in developing a treatment plan. You will also mobilize the relevant resources and services your patients require. You will work within a multi-disciplinary setting led by the physician, and will be required to communicate and consult with nurses and allied health workers as well. For both inpatients and outpatients, you will be required to conduct individual and group programmes, as well as work with their families. Your duties include reviewing counselling practices and setting high standards of quality care through individual or peer supervision. An essential component of your work entails assisting the department in evaluating and improving patient services which necessarily include the capturing of clinical outcome measures and any other data required by the department. Training in addictions for both internal and external professional staff is an important part of your work, as is the delivery of educational talks to the public.
Requirements
Minimum a Bachelor degree in Psychology, Counselling, Social Work, Nursing or related discipline. A Master degree would be preferred
2 years of relevant work experience
Basic knowledge of PC applications (Microsoft Word & Excel)
Experience in gambling addiction counselling will be an advantage
Excellent interpersonal and written communication skills
Remuneration will commensurate with the candidate's qualifications and experience
To apply, please send/email your detailed resume stating current and expected salary to:
The Human Resource Department
Institute of Mental Health / Woodbridge Hospital
Buangkok Green Medical Park
10 Buangkok View, Singapore 539747
Email: Careers@imh.com.sg
Introduction to Narrative Therapy

29th – 31st October 2018

Workshop Presenter

Mr Mohd Fareez

Centre Head of Fengshan FSC
(Graduate of Masters in Narrative Therapy and Community Work in
collaboration between Dulwich Centre and The University of Melbourne)

Workshop Outlines 

Narrative Therapy involves ways of understanding the stories of people's lives and the ways of re-authoring their stories collaboratively between the therapist and the people whose lives are being discussed.

Topics to be discussed/covered

What is NT

Michael White & David Epston

Externalization

Therapeutic Posture

Definitional Ceremonies

Practical Examples

Case Studies

Re-authoring

Personal Agency

Gender Issues

Club of Life

Maps of Narrative Practices

Trauma

Absent and Implicit

Outsider Witness

Re-membering

Venue: Katong V Hotel

Fees: $800 per participant

Registration Details

For Enquiries related to the workshop, please contact Andrew at (65) 9820 0904 or Ian at (65) 9830 8401 or visit http://www.theselnetwork.sg
Acceptance and Commitment Therapy

5th – 6th November 2018

Workshop Presenter

Dr Louise Hayes, Clinical Psychologist, MAPS,
B.A., B.App.Sci (Hons), PhD
(Clinical)

Louise is the co-author of the best-selling book, Get Out of Your Mind
and into your Life for Teenagers: A Guide to Living an Extraordinary
Life, and the newly released book, The Thriving Adolescent: Using
Acceptance and Commitment Therapy and Positive Psychology to
Help Teens Manage Emotions, Achieve Goals, and Build Connection.

Together with Joseph Ciarrochi she conducts research and treatment
development and developed the youth model of ACT and called DNAv,
a developmentally appropriate model for young people.

Louise works with young people in schools and clinical settings. She
is a clinical psychologist, peer reviewed ACT trainer, an academic,
author and speaker.

Workshop Outlines 

ACT with young people is energizing, engaging and helps young people with personal development and growth. This workshop is suitable for all professionals who work with children and young people – psychologists, counsellors, social workers, teachers, etc.
ACT with young people.

Training material and instruction adjusted to include adults too.

Key Aspects of Louise's Work

ACT peer reviewed trainer conducting professional development for teachers, psychologists, counsellors, and professional who work with young people.

Author of the best selling book Get Out of Your Mind and Into your Life for Teenagers: A Guide to Living an Extraordinary Life.

Author of the new book The Thrivin Adolescent: Using Acceptance and Commitment Therapy and Positive Psychology to Help Teens Manage Emotions, Achieve Goals, and Build Connection

A senior fellow with Orygen Centre for Excellence in Youth Mental Health at the University of Melbourne

President-elect for the Association for Contextual Behavioural Science (ACBS)

A Clinical psychologist in private practice at The Elms Family Medical Centre in Bacchus Marsh Victoria

An active philanthropist working to help disadvantaged people in Nepal

Venue: Katong V Hotel

Time: 9am – 5pm

Fees: $800.00 per pax

Registration Details

For Enquiries related to the workshop, please contact Andrew at 9820 0904 or visit http://www.theselnetwork.sg or http://www.louisehayes.com.au
Neuro-Dramatic Play

10th, 11th, 12th November 2018

Workshop Presenter

Dr Sue Jennings, Professor of play, Pioneering influence in Dramatherapy and play therapy in UK and other countries

She has pioneered Dramatherapy and Playtherapy in UK and Europe and established it as a postgraduate practice. She is a full/founder member of the British Association of Dramatherapists, State Registered with the Health Professions Council, full member of the British Association of Play Therapists and Play Therapy UK. She isalso a full member of the National Association of Drama Therapy (USA).

Currently she has written over 30 books on Dramatherapy, Playtherapy, Storytelling, Puppetry, Groupwork, Fertility, Ritual, Folklore and Theatre published by: Routledge, Jessica Kingsley, Speechmark (Winslow Press), Chrysalis (Vega) and OUP. Several books are translated into: Hebrew, Greek, Italian, Danish. Korean and Russian. She has also made videos of Dramatherapy theory and practice. Her new books are: Attachment with Children, Attachment with Teenagers, and Working with Self Harm.

Workshop Outlines 

Neuro-Dramatic-Play is an attachment based interventionthat focuses on the early playful relationship between 'mother and unborn child – mother and newborn child'. Through play and drama, it emphasises a combination of basic trust, security and ritual, with stimulation, exploration and risk. Ritual and risk form the basis of children feeling safe in the world as well as a desire to explore it. It works with children who have been traumatised, neglected or abused.

Neuro-Dramatic-Play enables people to become more playful and to think 'outside the box'. It encourages people to be more independent and self-reliant. It affirms people's identity and self-esteem, and the building of social relationships. It is an ideal approach for working with children who have been traumatised, neglected or abused.

NDP is an innovative approach for:
– Training of professional staff and volunteers.
– Developing sensory, artistic workshops with vulnerable people.
– Creating themed, interactive performances with and for people with 'special needs'.
– Teachers, early years specialists, special education people, counsellors, , as well as clinicians and therapists.

Training in Neuro-Dramatic-Play is divided into three developmental stages:
1) Creative Care: attachment and nature-nurture; sensory and echo-play, rhythmic and dramatic play; sound, voice and movement.
2) Therapeutic Ritual and Storytelling: non-verbal creativity; structured stories and rituals; therapeutic storytelling and creative visualisation.
3) Theatre of Resilience: role-play and dramatisation; culture-based performance and interactive stories; celebrations and ceremonies.

For Certificates & Practice, Participants would gain an assessed certificate for the NDP foundation course. You can apply the work within the limits of what you gave learned. To gain the NDP Diploma you would need to follow a further 8 days, some of which can be studied online. A brief CV with photo is important for you to register for a professional training. Please email me your CV and photo with your registration form. Dr Sue will provide supervision (in the evening) for which there would be a modest fee.

Venue: Village Hotel Katong 25 Marine Parade, 449536

Fees:$350 per day, $1050 for all 3 days

Registration Details

For Enquiries related to the workshop, please contact Ms Marina Lim at 97408180 or email at marinalim@creativeplaytherapy.sg by October 1, 2018.
Transactional Analysis Conference 2018

23- 24 November 2018 (Friday & Saturday)

Workshop Presenters

Abe Wagner

Mark Widdowson

Workshop Outlines 

Impactful Two-Day Conference on "Honouring our traditions, Shaping our future"

Workshops in Day 1

Ego States: A Foundation for TA's successful future
Activating Internal Nurturing Parent
Entangling a Dog with Transactional Analysis
The Impact of Sibling Relationships
Identifying the Traditions to Honour
The Friendship Saver Programme Workshop
Using Contact Doors for Engagement in Learning
A Journey Through Gender

The Push & Pull Factors Inside Me
Script Awareness: An Experimential Process

Workshops in Day 2

The Power of Positive Strokes and Carefrontation
Evidence-Based, Manualised Transactional Analysis for Depression
Spirituality and its Complex Interfaces with
Religiosity and Religious Psychopathology:
Using TA to Assist in the Spiritual Journeys
Culture of Leadership: Traditions and Futures
Understanding and Honouring Difference
The 7 C's of Connection
Blending TA and NLP
Principles of effective psychotherapy for anxiety
Suicide: A TA Perspective
Walking Backwards to the Future
Gottman Meta- Emotions and the Emotional Script in Couples Therapy

Venue: Holiday Inn Singapore Atrium

Registration Details

Registration closes on 30th October 2018, please download the registration form here.

Fees: Regular – $388/pax, Group: $320/pax (3 or more), Students & TA Association Members' Fee – $300/pax

For Enquiries related to the workshop, please contact them at +65 8518 1732 or visit http://www.staa.org.sg
Empathy Masterclass
26 – 27 November 2018 (Monday & Tuesday)

Workshop Outlines
Course Content – Empathy Skills
This two-day training on Empathy Skills offers a framework for understanding the empathic process and the wide range of empathic responses. The training would include demonstrations and practical exercises. The learning objectives are listed below.
Learn the social neuroscience of empathy
Learn how to access your natural ability to empathically resonate with clients
Be able to locate the range of EFT Empathy Responses within the Empathy Channel framework
Be able to tell the difference between Empathic Understanding and Evocative Empathy responses and successful use both kinds of response
Be able to use Empathic Exploration responses to help clients explore their unclear experience
Be able to use Process Empathy responses to help clients become more aware of their in-session process and to deepen relational contact with clients
Be able to use Empathic Conjectures to help clients deepen their experiencing during chairwork and at other times in session
For more information, please click on Empathy Masterclass
To Register, click here
For enquiries, please contact Caper Spring at 81418002 or email mailto:hello@caperspring.com

Solution Focused Therapy 2018

Therapy 1: 27- 28 November 

Therapy 2: 29- 30 November 

Workshop Presenter

Evan Geroge

(GBR), M.A, M.Sc, Systemic
Psychotherapist, Founding Partner
BRIEF London

– A founder partner at BRIEF, the UK's longest established Solution Focused training, therapy, coaching and consulting organisation.
Evan has taught the approach throughout the UK, Europe and much further afield over more than 25 years. Evan is the co-author of 3 books on the Solution Focused Approach and the author of many chapters and articles. BRIEF is now regarded as one of the most influential teams in the
development of the Solution Focused Approach and BRIEF's contribution was recently recognised with the receipt of the prestigious 'European Brief
Therapy Association Distinguished Contributors to Solution Focused Thinking Award' in 2012.

Workshop Outlines 

Providing a thorough introduction to the principles and practices of solution focused brief therapy including:

The Development of the Approach
The Theoretical Underpinnings
The Therapeutic Process
A full set of adaptable skills

It will be sufficiently practical for each participant to be able to begin using solution focused skills when return to work as well as providing a basis for continued self-development.

This course is suitable for participants typically come from Health, Welfare and Education with many counselors and therapists attending. The course covers work with children, adolescents and adults, couple and family work and all the ideas are adaptable to group work and to coaching
and leadership.

About Solution Focused Therapy: More front-line professionals are using solution focus as the approach of choice than any other therapeutic model. Its strength-base and future-focus make it ideal for situations requiring rapid engagement and cooperation. By concentrating on a preferred future rather than a regretted past and by focusing on resources rather than deficits the solution focused approach has proved at least as effective as any other model.

Course Methods: Solution focused brief therapy can only be learned through practice and the teaching methods reflects this. Courses have a large element of practical kills development exercises all designed to be directly relevant to the task of doing and supervising direct work with clients. Most of the work is done in pairs, threes, small and large groups. The approach will also be demonstrated either through the use of taped-sessions or through live demonstration.

Venue: Village Hotel Katong

Cost: $800.00 for each therapy

For Enquiries related to the workshop, please contact Andrew at +65 9820 0904 or Ian +65 9830 8401 or visit http://www.theselnetwork.sg
Emotionally-Focused Couple Therapy Module A
24 – 25, 28 – 29 January 2019

Workshop Outlines
Course Content – Externship (Module A)
This 28-hour externship provides the theoretical framework and practice of EFCT. The training would include demonstrations and practical exercises. The learning objectives are listed below:
Learn the theoretical underpinnings of Emotionally Focused Couple Therapy
Understand the negative interactional cycle and explore underlying needs in a couple's relationship
Identify primary emotions in couple interactions
Understand the processes to systematically shift a couple's negative interactions into safe, empowering emotional connections
Learn interventions by accessing key elements of emotional distress and de- escalating destructive interaction patterns
Re-structure positive interactions that renew trust and intimacy
Learn to overcome therapeutic impasses in couple therapy
For more information, please click on EFCT Module A
To Register, click here
For enquiries, please contact Caper Spring at 81418002 or email mailto:hello@caperspring.com